Hi everyone! Melissa here with a vintage page for Tresors de Luxe. I love the details and textures of these laces and trims!


I sponged gesso on, then applied texture paste with three different stencils.
I put the photo on layers of canvas and ribbon. I used foam core board to give the canvas and photo some height.
I painted the lace with different green water colors, then sprayed with water to blend them. Once dry I added different colors to tone down the bright green and brushed mica powders on. I placed the pearl purse and pieces of trim on.
I painted the stenciled areas around the edges with different shades of blue, green, purple, gold, and yellow.
I added rub ons,stamps, glass glitter, stickles, and bling. There are a few metal pieces, and some tulle.
I put gold mica powder and water all around the edges. Any gold you see on the page is mica powder mixed with water. I mix everything on my craft mat.
I put green stickles on top of the paint on all the edges.
Anytime I felt there was too much color, I sponged on more gesso.
The purple on the page is watercolor crayon. I love the shade, it's darker than the violet mica powder, or any other purple I have. It's really easy to use. I just scribble some on my mat and put a wet brush on, to pick up the paint.
I brushed the pearl and rhinestone purse with mica powder and water.
Thank you for looking, and I hope you liked this page!
Tresors de Luxe Products Used: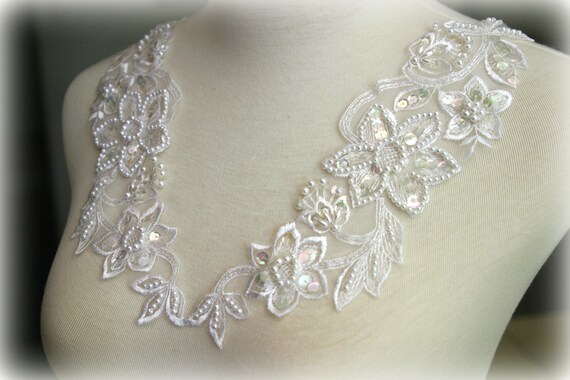 Set of White Beaded Applique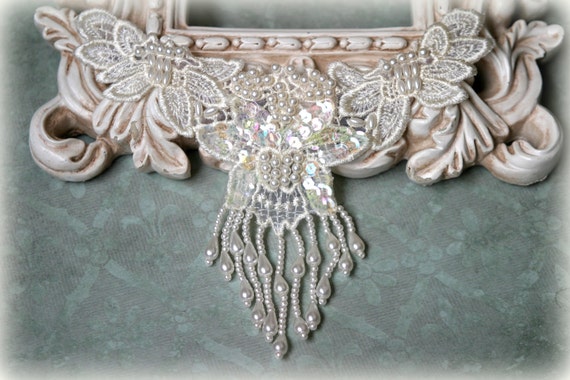 Embellished Ivory Lace Applique Collar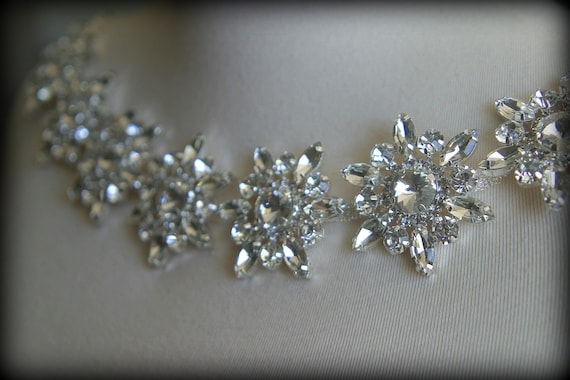 Authentic Crystal Rhinestone Trim-CR-204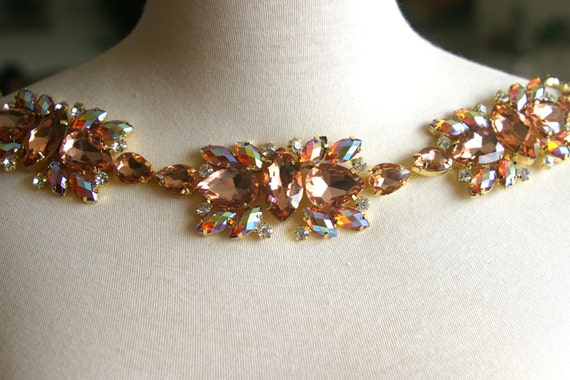 Authentic Crystal Rhinestone Trim CR-159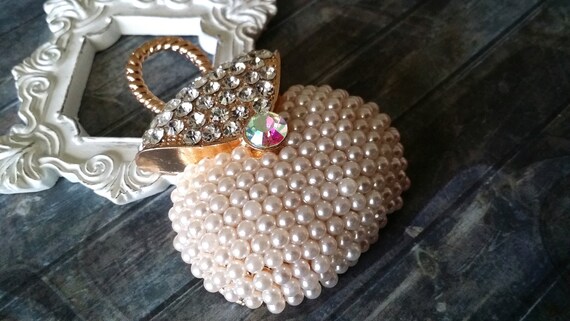 Rhinestone Purse Charm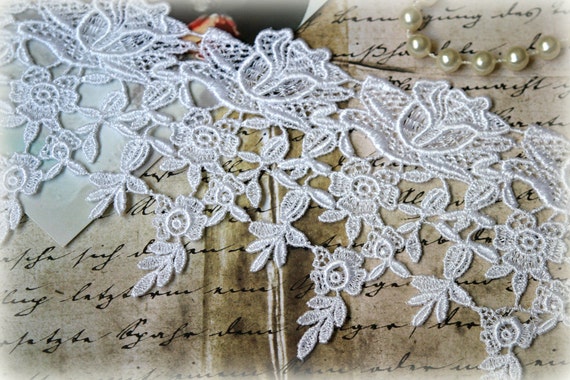 White Venice Lace Trim
These are some photos I took in direct sunlight: